Call our stair lift experts @
(859) 494-5235
to help you through the selecting and measuring processes.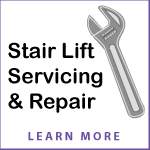 Stair lifts are an ideal solution for multilevel homes where mobility-impaired people reside. Our stair lifts offer disabled people the freedom to continue enjoying every floor of their home without the worry of falling and suffering an injury or not having help on hand in the event of an accident. When not in use, the stair lift chair easily folds up and out of the way. Each of these stairlifts was designed with homeowner installation in mind, and a standard installation usually takes the average homeowner about 2-3 hours.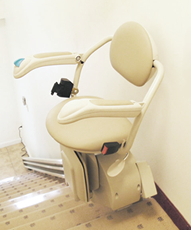 Starting @ $1,529.00

Starting @ null

Starting @ $1,949.00

Starting @ $7,999.00
The effects of illness or aging can cause a person to have great difficulty climbing stairs, and fall accidents are still the leading cause of injury and death among people over age 60.
We sell some of the industry-leading residential and commercial stairlifts in the United States. Their product offerings include stair lifts designed to meet the exacting needs of a multitude of homeowners, including value priced lift solutions for the shopper on a tight budget. Used stair lifts are fully refurbished and inspected for user safety, and resold at the lowest possible price point to provide an affordable mobility solution to the people who need it most.
If you require assistance installing your new stair lift, we have technicians nationwide to help you get the job done. Simply ask about installation options when you call to place your order, and your mobility specialist will be glad to give you any information you require. We will also work in conjunction with our customers' contractors to ensure that your stair lift installation is performed with your safety as the foremost concern, as well as to ensure code compliance if your locale has specific regulations involving stair lifts. Contact us today at 1 (800) 746-5647 to begin improving the accessibility of your home or business!