model: WCK3
Click to enlarge

Call
(859) 494-5235
for the absolute lowest price on this product.
Your Price

$319.00

Regular Price

*Non-Contiguous U.S. States & Territories - please call for shipping charges.


The ProBasics K3 Lightweight Wheelchair offers all the benefits of a standard K3 wheelchair with the added feature of removable flip back height adjustable arms and 2-inch upholstery seat extension. Weighing less than 36 pounds, the ProBasics K3 also comes standard with tool-free adjustable front riggings and easy push-lock wheel locks.
| | |
| --- | --- |
| Product Weight - Min | 35 lbs |
| Seat Width - Min | 16" |
| Seat Width - Max | 18" |
| Seat Depth - Min | 16" |
| Seat Depth - Max | 18" |
| Seat Height - Min | 17" |
| Seat Height - Max | 20" |
| Weight Capacity | 300 lb |
| Back Height - Min | 18" |
| Back Height - Max | 18" |
| Frame Type | Folding |
| Ergonomic Seat | No |
| Caster Size Range | 8" |
| Rear Wheel Size Range | 24" |
| Suggested HCPCS Code | K0195 or E0990 with legrests |
| Adjustable Back Angle | No |
Shipping Info
Shipping Weight
Shipping Length
Shipping Width
Shipping Height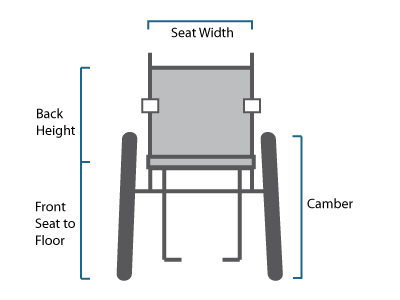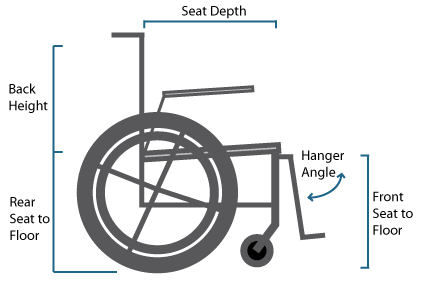 Seat Width: Measure the widest point of your body between the knees and hips. Add at least one inch- to this measurement for some extra breathing room. If you typically wear bulky or heavy clothing, such as during outdoor use in winter, you may wish to add two inches to this measurement to give yourself adequate room to move.
Back Height: This measurement will determine the distance from the seat base to the top of the wheelchair's seat back. Typically, you'll want to measure from the most posterior point of your body to the center point between your shoulder blades. Some users may prefer a higher back for added support, but remember that the higher the back of the chair is, the less room you'll have to rotate your upper body while seated.
Front Seat to Floor: Measure your leg from the back of your knee to the sole of your foot. Unless you are choosing a foot-propelled wheelchair, you will want to add two inches to this measurement to give yourself plenty of clearance for a footrest.
Camber: This is the term for the angle of the wheels in relation to the vertical plane of the wheelchair. A typical wheelchair has a 3-degree positive camber; sports models tend to have greater positive camber to allow for more user agility during athletic activity. If you are unsure how much camber you require, please call out wheelchair specialists at 1 (800) 251-7250 for assistance before you place your order.
Seat Depth: Measure from the most posterior point of your body to the interior of your knee, deducting two inches from the total. You may require a greater amount of leg overhang to lift your legs during use; if so, consult your rehabilitation professional for guidance on adjusting your measurements accordingly, or speak with one of our manual wheelchair specialists by dialing 1 (800) 251-7250 to get the right fit.
Rear Seat to Floor: This is the distance from the ground to the rear edge of the wheelchair's seat. Comparing this measurement to the front-seat-to-floor measurement will give you an idea of the wheelchair's rearward slope - sometimes referred to as the "dump" or "squeeze". Your individual physical needs and capabilities will affect how steep you wish the rearward slope of the chair to be.
Hanger Angle: This measurement specifies how far your toes will extend from your body when seated, and is measured horizontally. The tighter your hanger angle, the less space you'll need to turn your wheelchair around. The flexibility of your legs and knees may also impact the hanger angle you will want to choose. Most wheelchairs have a hanger angle of about 70 degrees, and the farthest hanger angle available on any wheelchair is 60 degrees. Pediatric chairs have a hanger angle of 90 degrees to accommodate the shorter leg length of child users. A hanger angle is difficult for a wheelchair user to measure on their own, so we highly recommend calling one of our manual wheelchair experts at 1 (800) 251-7250 to help you find a chair with the optimal hanger angle for your needs.



Product Reviews